Principals Office
Principal is the academic Head of all 11 diploma Courses to guide, monitor and advise on all academic matters like Teaching-Learning process, Result analysis, staff welfare measures and overall development of the institute. Also involve in interaction with the society for transfer of technology to weaker sections of the society and less privileged members of the society through Community development Polytechnic scheme and PWiD Scheme.
Under the skilling mission of the Government our Polytechnic is designated as Community College in the state of Goa for which the Principal is the Nodal officer for the Scheme. The courses under this scheme presently under considerations are DVoc in Air-conditioning Sector-Infrastructure and DVoc in Building Technology Sector Construction.
It is the only Community College in the State of Goa among 60 community colleges in the Country with the sole aim of skilling India. The Principal is also the President of Gymkhana which caters to Sports, Cultural activities, etc.
Shri. Subhash P. Borkar

Principal
B.E. Electrical , M.Tech. (Power & Energy System)
ppl-gpp.goa@nic.in
9921449961, 0832 2432667
Basic Pay:
---
Ms. ANTARA NETRAJA VAGLE
Jr. Steno
B.A in Philosophy
ppl-gpp.goa@nic.in
0832 2432667
Basic Pay: 36,400/-
---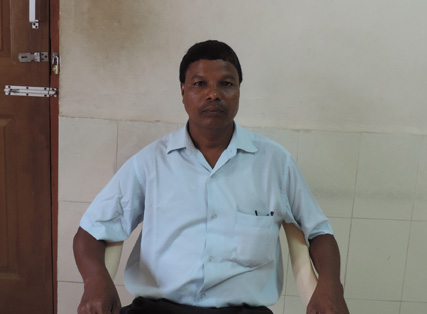 Mr. GOVIND HADKONKAR
Hamal
VII pass
ppl-gpp.goa@nic.in
0832 2432667
Basic Pay: 32,000/-
---
Mr. SANDEEP M JALMI
L/V Driver
IX Pass
ppl-gpp.goa@nic.in
0832 2432667
Basic Pay: 21,100/-