Accounts
The Accounts Section of the Institute coordinates the various activities relating to accounts and financial matters. The main functions of this section are as follows:-
Preparation and scrutiny of salary bills of Non-Gazetted staff of the Institute and forwarding the same to Directorate of Accounts, Panaji for settlement.
Maintenance of salary details of Non-Gazetted staff i.e. entering the salary details on Pay Bill Register, BCR, etc and also issuing of salary certificates, Form 16 to Non-Gazetted staff.
Fee collection from students i.e. admission fees, tuitions fees, library deposit, hostel fees/deposit, fines, caution money, etc.
Depositing the cash collected in Bank through e-challan, maintenance of Challan Register.
Maintenance of Cash books, Pass books and also Cash Books of various centrally funded schemes.
To prepare and scrutinize the time bound bills i.e. Water, Electricity, Telephone and also third party bills received from Stores Section, Library Section, etc. To forward the said bills to Directorate of Accounts, Panaji for settlement/payment.
Timely submission of information pertaining to the Institute's Budget to Department of Planning, Statistics & Evaluation and also Finance (Budget) Department, Secretariat, Porvorim.
Ms. Sunita B. Singh
Assistant Accounts Officer
S.Y. B.Com
acctao-gpp.goa@nic.in
(0832) 2225973
Basic Pay: 52,000/-
---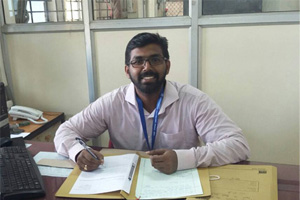 MR. NIKHIL SUBHASH PRABHU
Accountant
B.Com, PGDM(Bus&Corp Law)
acctao-gpp.goa@nic.in
0832-2225973
Basic Pay: 35,400/-
---
Mr. SHIVNATH B. PATIL
Upper Division Clerk / Cashier
H.S.S.C
acctao-gpp.goa@nic.in
(0832) 2225973
Basic Pay: 44,100/-
---
Ms. CHHAYA U. NAIK
Upper Division Clerk
S.S.C
acctao-gpp.goa@nic.in
(0832) 2225973
Basic Pay: 5200 – 20200 + GP 2400/-
---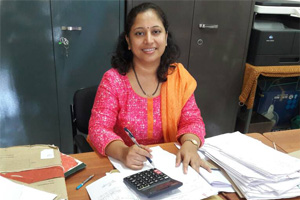 Ms. TRUPTI N. KAMAT
Upper Division Clerk
B.A.
acctao-gpp.goa@nic.in
(0832) 2225973
Basic Pay: 29,600/-
---
MR. AMANULLAH SHAIKH
Lower Division Clerk
HSSC, ITI(Drgtmn-civil)
Khus_asif4@yahoo.com
0832-2225973
Basic Pay: 26,800/-
---
Ms. SUJATA TARI
Lower Division Clerk
B.Com
acctao-gpp.goa@nic.in
(0832) 2225973
Basic Pay: 24,500/-
---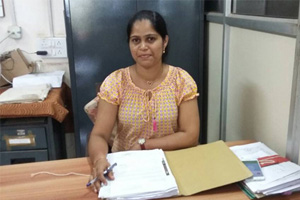 Ms. JENNIFER RODRIGUES
Lower Division Clerk
B.Com
acctao-gpp.goa@nic.in
(0832) 2225973
Basic Pay: 26,800/-
---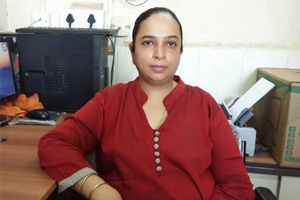 Ms. PRAJYOTI WALKE CHODANKAR
Lower Division Clerk
B.Com
acctao-gpp.goa@nic.in
(0832) 2225973
Basic Pay: 28,400/-
---
Mr. CHANDRAKANT B. KUTTIKAR
Peon
S.S.C
acctao-gpp.goa@nic.in
(0832) 2225973
Basic Pay: 29,300/-