Student Section
Student Section caters to the administrative needs of the students enrolled for Diploma courses in the Institute. The students when admitted at the Directorate of Technical Education come to the Institute with the admit card and report to the Student Section for registration. Enrollment No. is issued to the new students and Identity Cards are issued subsequently.
The section also facilitates Exam and Tuition fee payment and generates the list of regular and non regular students. The list of students with the Exam Fees collected is submitted to the Board of Technical Education along with Exam forms through Exam Section.
The Student Section maintains all the student records for future reference. The Section also implements all the schemes on behalf of Government of Goa for the students like Post Matric Scholarship, Minority Scholarship, Merit Cum Means Scholarship, Freeship and Merit Scholarship and Bursary Scheme.
The Student Section issues Bonafide Certificate, Leaving Certificate and the Provisional Passing Certicate to the students after completion of the diploma course. Students Section also deals with Scholarship Schemes for SC/ST/OBC/ Minority Category Students ,AICTE Sponsored Scholarship Schemes like Pragati Saksham and Swanath schemes and Insurance schemes for all enrolled students providing accidental benefits during study period.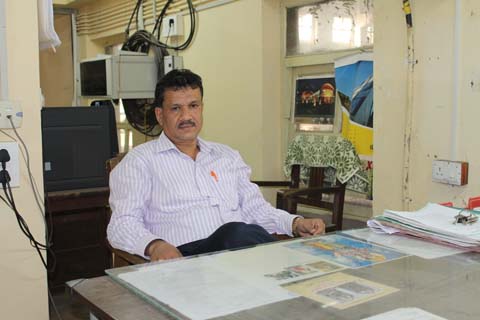 Mr. ASHOK SANU
I/C HOD Student Section handling Students Admission, fees,payment, Scholarship scheme, Living of Leaving Bonafide, Provisional passing Certificate, Insurance of Students, Vice president of Gymkhana w.e.f. 2021.
B.E.(Civil) M.Tech. (Structure)
7768933996
Basic pay :- 198700/-
---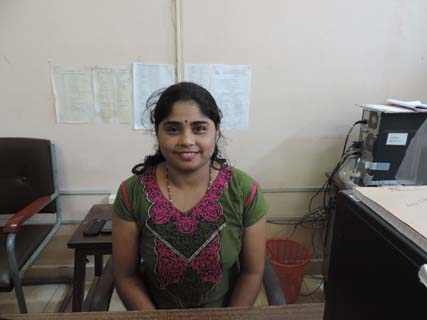 MS. MEHEK M. HOMKHANDI
LOWER DIVISION CLERK
BA
0832--2421782
Basic Pay:- 33000/-
---
Mr. CHANDRAKANT KUTTIKAR
MTS
083-2421782
Basic pay:- 36000/-