Exam Section
The main objective is smooth conduct of exams in the Institute affiliated to the Board of Technical Education (BTE), Porvorim-Goa governed by their rules and regulations.
Examination Section deals with administering the semester end theory/orals/practicals/projects examination and internal test examinations at regular interval, preparing internal test schedules, allocating the invigilators, getting evaluation materials printed and ensuring secure storage and distribution of examination materials.
The results of the Board examination are available in the Institute as well as on the DTE website www.dtegoa.gov.in
Responsibility of the Head of Examination includes; Preparing the test schedules for semester, Making necessary arrangements for acceptance of semester examination forms, scrutinize and forward to the BTE, Making arrangements for internal Test Improvement forms, Verification & Revaluation process forms, Convocation forms, Request for Diploma certificates/marksheets to be issued, to be forwarded to the Board, display of eligible candidates and forward the same to the BTE, Issue of examination hall tickets to eligible candidates, Appointment of staffs for invigilation duty for semester and internal test exams, Setting up of committee for inquiry of malpractice cases during the internal tests, Setting up of committee for result analysis each semester, any other related duty assigned. The examination section also verifies educational qualification as requested by recruiting agencies of the pass out students of this Institute.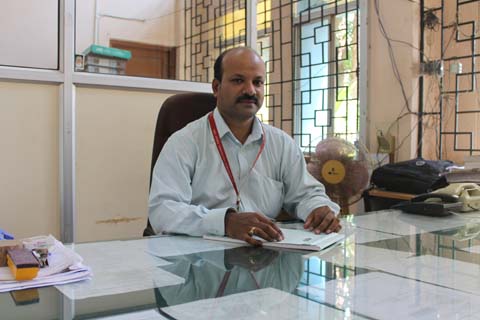 Mr. T. K. SHRIDHAR
I/c HoD,Exam Section, Lecturer In  Mechanical Engineering
B.E (Mech), M.E ( Ind Engineering )
hodexamnss-gpp@goa.nic.in
9422846204 / (0832) 2421782
Area of Interest: Industrial Engineering, CAD-CAM
Basic Pay: 1,41,600/-
---
Ms. SUJATA TARI
Lower Division Clerk
B.Com
acctao-gpp.goa@nic.in
(0832) 2225973
Basic Pay: 24,500/-
---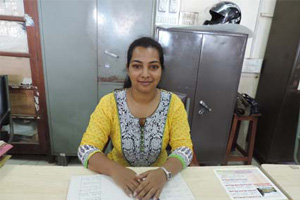 Ms. SHRADDHA PHADKE
Lower Division Clerk
B.Com
admin-gpp.goa@nic.in
(0832) 2225973
Basic Pay: 23,100/-
---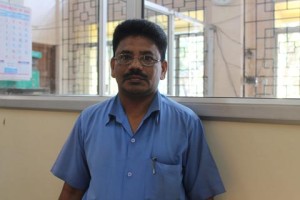 Mr. Anna Sheyte
Mutitasking Staff
IX Passed
hodexamnss-gpp@goa.nic.in
(0832) 2421782
Pay band:5200-20200 + GP 1900/-