Community Development Through Polytechnic
The Scheme of Community Development through Polytechnic was started in February 2009 under the centrally sponsored Scheme of The Ministry of Human Resource Development, Government of India with the aim of helping the overall Community with emphasis on rural communities & weaker sections of society.
The scheme imparts training free of cost, of 3 to 6 months duration in various short Term courses and any other 'technical courses' as per the need of the Community
The Trainees after completion of training are given assistance in fetching jobs, setting up units, marketing products & getting loans. A survey is conducted every year & as per the needs activities are planned & implemented. The heads of departments of each programme are giving modules for courses that can be conducted with their assistance that have scope for employment. The Heads of Department are then assisting the Community staff to find Trainers, set up laboratories, plan materials, time & make it a quality programme. If any new technologies are available that can enhance production those are also transferred to the Communities. Technical support is provided in areas of need & awareness is created about contemporary issues, government Schemes, Opportunities available, etc.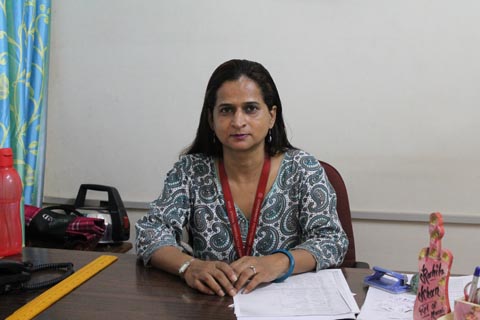 Ms. RAHILA KHAN
Internal Co-ordinator, Lecturer- Garment Technology
M.Sc.(Fashion Technology)
cdtp-gpp.goa@nic.in
09822984637, (0832) 2225973
Basic Pay: 15600-39100 AGP- 8000/-
---
Ms. KRUPA PRIOLKAR
Community Development Consultant (Contract)
Diploma in Garment Technology
cdtp-gpp.goa@nic.in
(0832) 2225973
Consolidated Salary: 10,000/-
---
Ms. RESHA GAUDE
Junior Consultant (Contract)
XII Arts
cdtp-gpp.goa@nic.in
(0832) 2225973
Consolidated Salary: 7,730/-
---
Ms. AKSHATA SAWANT
Junior Statistical Consultant (Contract)
B.Com, M.SW
cdtp-gpp.goa@nic.in
(0832) 2225973
Consolidated Salary: 7,730/-